Thanatwit Travel Group Co.,Ltd. is one of the leading bus rental service providers in Thailand. With over 60 years' experience in operating bus rental service, we have accumulated a wealth of knowledge, yet we are never satisfied. At Thanatwit Travel Group, we never stop working to improve our service, so you can rest assured that the service you receive will be second to none.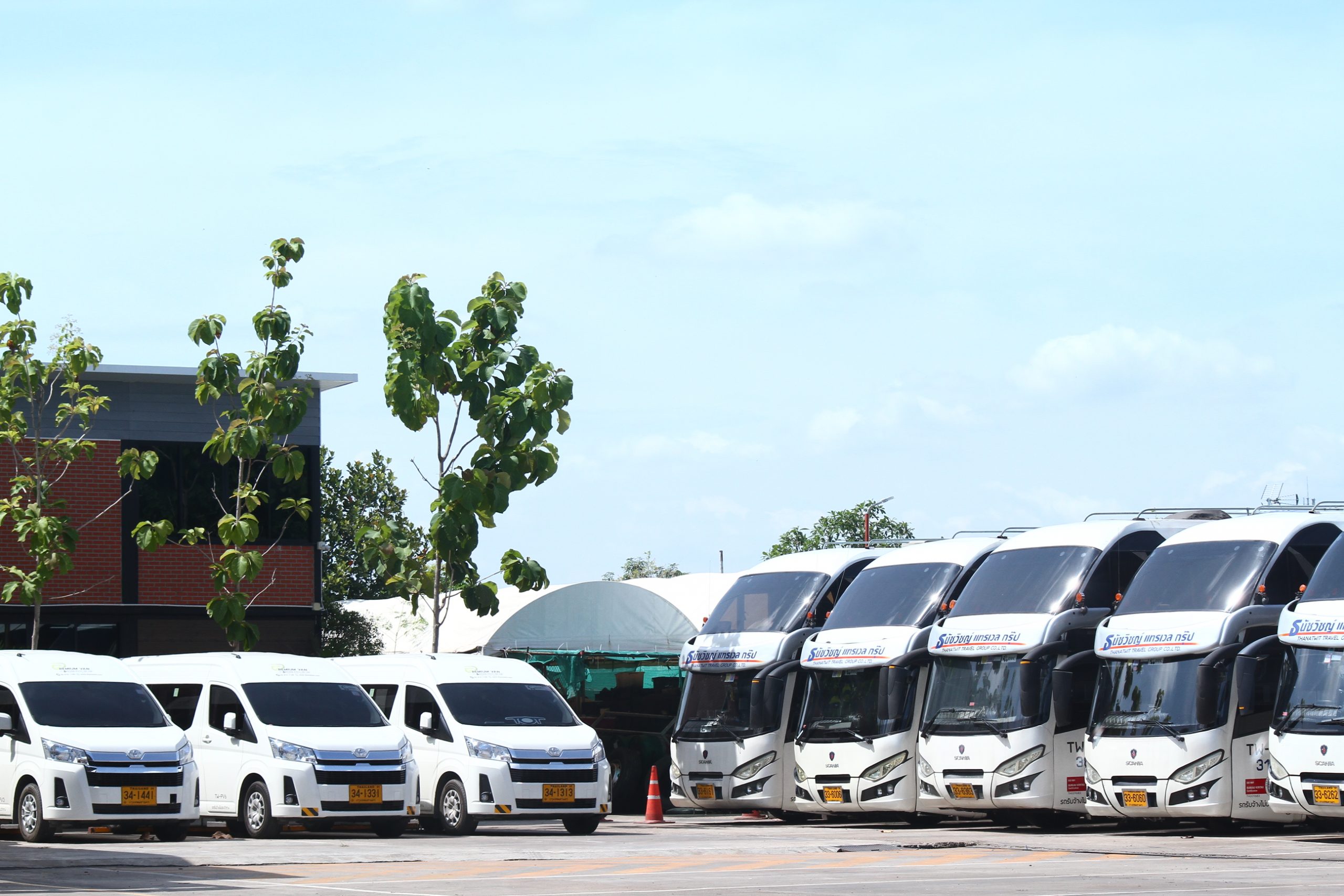 Thanatwit Travel Group operates a shuttle transportation service with high-quality air-conditioned buses and comprehensive personalized customer service throughout the rental period. At the heart of our success is the company's motto, "Customer satisfaction is our first priority."
The customer is the most important person.
Because of this, we personalize our approach to the bus rental business:
Providing new buses with premium standards
We constantly procure new bus models in order to guarantee you high quality, high efficiency, and high-performance service.
Wholeheartedly taking care of you with service minded staff
We aim to constantly improve our staff's service quality to provide the best to every customer.
Punctual, honest, and trustworthy
All staff are responsible and punctual. If you forget your belongings on the bus, you can rest assured that it will be looked after by our staff and returned to you promptly.
Department of Land Transport of Thailand has granted Thanatwit Travel a transportation license No. กท.669/2557
The beginning
Started out as a family business, renting buses for travel around Thailand
Thanatwit Travel
The 3rd generation of the family started Thanatwit Travel Limited Partnership providing double decker bus rental service
Thanatwit Travel Group
Over more than forty years, the Thanatwit brand has continuously gained greater trust and support from government departments, state enterprises, and many well-known companies. Having expanded our bus rental service, we established "Thanatwit Travel Group Co.,Ltd."
Scania, M.A.N.
Started providing Thanatwit Platinum buses featuring Green Efficiency and imported chassis from Scania in Sweden and M.A.N. from Germany
Volvo Single Decker
Started providing Volvo single decker buses with 40 seats
More than 100 buses
Nowadays, Thanatwit provides all bus types, and rental service with more than 100 buses :
Volvo Single Decker with 40 seats
Standard Double Decker ( assembled in Thailand )
Thanatwit Platinum ( imported from Europe )
Euro-StarLiner Single Decker with 50 seats
World Certificate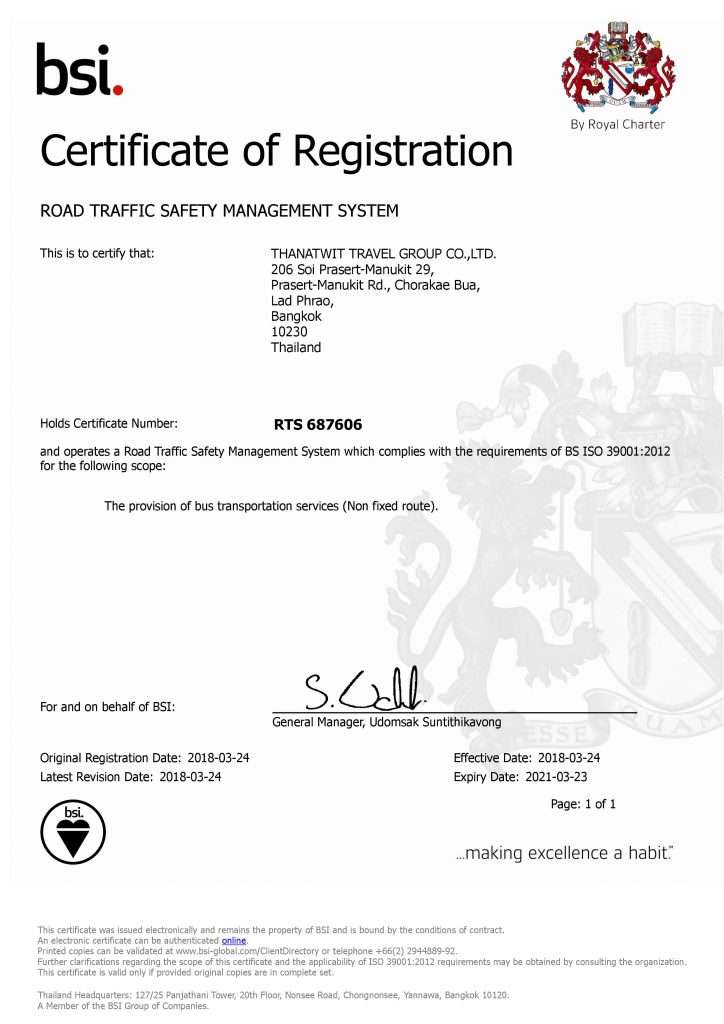 ISO 9001 Quality
ISO 39001 Road Traffic Safety
Bus service standard for tourism จากกรมท่องเที่ยว
Bus for small groups
The company has opened a 10 meter car that can accommodate 30 - 39 passengers to accommodate small groups of customers.